Workshop: Single-cell resources of the UCSC Genome Browser
Includes a Live Web Event on 06/27/2023 at 12:00 PM (EDT)
Register

Regular Member - $30
Early Career Member - $15
Resident/Clinical Fellow Member - $15
Postdoctoral Fellow Member - $15
Graduate Student Member - $15
Undergraduate Student Member - $15
Emeritus Member - $15
Life Member - $30
Trainee Member - $15
Nonmember - $60
Single-cell gene expression analysis is providing information about genetic processes in great detail. It also results in mountains of data. The UCSC Genome Browser displays 14 single-cell data tracks, each a composite of dozens to hundreds of sub-tracks representing the mRNA signal from a single cell type and tissue.The workshop will engage participants in using the single-cell data of the Genome Browser. The single-cell display uses the familiar bar-chart format. The sorting features for the single-cell data (faceting), is new to the Browser and very powerful, but complicated. Users can view data filtered along several dimensions: organ/tissue, cell class and cell type and can sort the data to learn which cells have the highest expression level for a gene.This workshop features exercises in which participants will solve problems relating to the expression of specific genes. E.g., the ELDR gene on chr7 is a noncoding gene about which almost nothing is known: The RefSeq summary is, "Homo sapiens EGFR long non-coding downstream RNA (ELDR), long non-coding RNA."By sorting single-cell data, one discovers that the the top seven cells' ELDR expression levels are all secretory in nature: large intestine goblet cell, saliva-secreting gland basal cell.... This would be suggestive if a candidate variant were under analysis and this matched the phenotype. The workshop will also offer interpretation of transcript-specific gene expression (GTEx) and relate it to single cells.The workshop will offer several such scenarios. We will randomly distribute the tasks among participants. Multiple pairs working on the same task will allow comparison of results, posted in a shared Google spreadsheet. The problem set and spreadsheet of results will be available to participants after the workshop in the event that they are inspired to solve further problems on their own. Questions are encouraged throughout.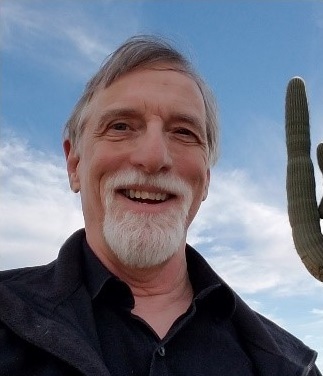 Robert Kuhn, PhD
Robert Kuhn Consulting
Robert Kuhn received his PhD in Biochemistry and Molecular Biology from the University of California Santa Barbara. Dr. Kuhn recently retired from the University of California Santa Cruz Genome Browser Project, where he contributed to the growth of the Browser for more than 19 years and established the outreach and training program, presenting more than 300 workshops and trainings in 30 countries. He continues to teach the Genome Browser doing business as Robert Kuhn Consulting.
$i++ ?>
Key:

Complete

Next

Failed

Available

Locked
Workshop: Single-cell resources of the UCSC Genome Browser
06/27/2023 at 12:00 PM (EDT) | 120 minutes
06/27/2023 at 12:00 PM (EDT) | 120 minutes
Workshop: Single-cell resources of the UCSC Genome Browser