Workshop: Harnessing the Power and Promise of Population-Based Screening to Advance Precision Medicine
Register

Regular Member - $10
Early Career Member - $5
Resident/Clinical Fellow Member - $5
Postdoctoral Fellow Member - $5
Graduate Student Member - $5
Undergraduate Student Member - $5
Emeritus Member - $5
Life Member - $10
Trainee Member - $5
Nonmember - $25
A key component of the Eunice Kennedy Shriver National Institute of Child Health and Human Development (NICHD) Hunter Kelly Newborn Screening Research Program is the Newborn Screening Translational Research Network (NBSTRN). Since its beginning in 2008, the NBSTRN has been led by the American College of Medical Genetics and Genomics (ACMG). In the past fourteen years, NBSTRN data tools, resources, and expertise has been used by researchers to advance understanding of genetic disease and discover novel technologies to screen and diagnose disease. This has led to the population-based screening of the 3.8 million babies born each year in the United States. Collectively, the NBSTRN team has guided efforts by working with an individual research team conducting studies that have enrolled over 1 million newborns in pilots, clinical trials, or natural history studies.

With the emerging use of genomics as a 2nd tier or confirmatory testing strategy in newborn screening and advancements in antisense oligonucleotide (ASO)-mediated exon skipping compounds, the potential to advance precision medicine using newborn screening has never been more promising.

This workshop will provide in-depth training on the design and implementation of research studies using the principles and practices of population-based newborn screening. Four use cases will enable participants to carry out data-driven discovery using three NBSTRN developed data tools. The use cases will include a wide array of data elements and components to allow customization of the experience for each participant. The use cases will include both hypothesis-driven and data-driven scenarios, and formatting of data for submission to 3rd party databases like dbGaP will be included. The data tools include the Longitudinal Pediatric Data Resource (LPDR), housed within a FISMA Moderate cloud environment, and designed to share new findings and foster secondary use of accumulated data. The two other data tools are the NBS- Condition Resource (NBS-CR) which helps researchers choose diseases, genes, and variants, and the NBS-Virtual Repository of States, Subjects & Samples (NBS-VR) with an interactive map tool to navigate state NBS programs and locate subjects and samples to execute the use cases.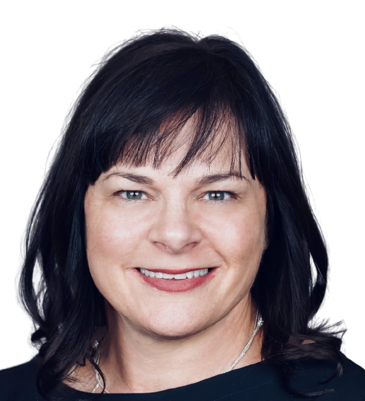 Amy Brower, PhD
Associate Project Director, Adjunct Professor
Genetic Medicine - UNMC
Dr. Brower is a medical geneticist at the American College of Medical Genetics and Genomics in Bethesda, MD and is the Co-Principal Investigator of the Newborn Screening Translational Research Network (NBSTRN) as part of Eunice Kennedy Shriver National Institute of Child Health and Human Development's (NICHD) Hunter Kelly Newborn Screening Research Program. Dr. Brower directs a team that develops informatics platforms, resources and tools to collect, analyze, visualize and share longitudinal clinical and genomic research data to better understand genetic disease across the lifespan. The NBSTRN collaborates with national research projects working to discover new ways to detect and treat diseases affecting newborns and young children, including a five-year collaborative effort to understand the benefits of sequencing the genome of newborns, a two-year pilot of Duchenne Muscular Dystrophy to assess the benefit of early identification and treatment through newborn screening. Dr. Brower is also the Director of a two-year effort funded by the Health Resources and Services Administration (HRSA) called the Long-Term Follow-Up Cares and Check Initiative. This effort is working to improve the longitudinal follow-up of individuals identified with a disease through newborn screening. Amy has a background in medical genetics, genomics, informatics, FDA submissions, newborn screening, translational research, molecular diagnostics and bioinformatics. She was a member of the Human Genome Project and International HapMap Project and developed molecular diagnostic and informatics platforms over a decade of work in the device industry. Dr. Brower serves on several national and foundation advisory boards and was an inaugural member of the Secretary's Advisory Committee on Heritable Disorders in Newborns and Children. Amy received her doctorate degree in Medical Genetics at the University of Nebraska Medical Center. Amy is the parent of a son with Severe Combined Immunodeficiency.
$i++ ?>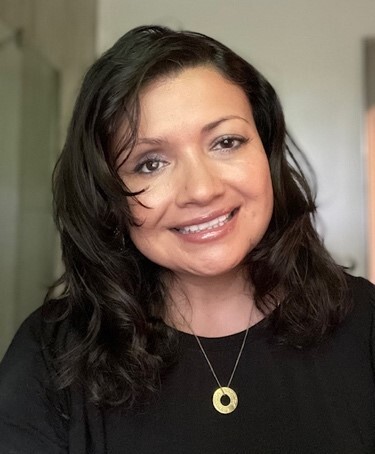 Yekaterina Unnikumaran
Genetic Data Integration Analyst
Newborn Screening Translational Research Network
Yekaterina Unnikumaran, is the Genetic Data Integration Analyst and the staff lead for the Bioethics and Legal Workgroup at NBSTRN. She holds a Master of Science in Bioinformatics and a Master of Education from the University of Maryland. Her diverse background includes experience in software development, data analysis, and instructional design, as well as proficiency in programming languages such as Python, Java, R, and SQL. Additionally, she has held leadership positions in STEM education and has taught courses in human anatomy and physiology, biology, and ecology at the university level.
Her current projects include updates to data tools such as the LPDR tool and dissemination campaigns, such as editing video sessions for Network or Summit meetings. She was also part of the team that contributed content to the ELSI Advantage tool.
$i++ ?>

Galata Tona
Data Engineer
American College of Medical Genetics and Genomics
Galata Tona is a Data Engineer at the American College of Medical Genetics and Genomics (ACMG) for the Newborn Screening Translational Research Network (NBSTRN). He holds a Masters Degree, in International Development from the University of Pittsburgh, where his passion for Data Analysis/Science was sparked as he explored the field of Econometrics. He started his career in Data Analysis as Data Coordinator with SOS Children's Villages-USA, a world-renowned non-profit organization committed to building homes and families for orphaned and vulnerable children in need. He would later become SOS Children's Villages-USA's Solutions Engineer, where he would lead the Data Team in building Data tools and processes that removed the need to manual data aggregation and repetitive data entry. He has experience working in Python, JavaScript and Data Science.
$i++ ?>
Kevin Wilhelm
Graduate Student
Genetics and Genomics Graduate Program at Baylor College of Medicine
Kevin Wilhelm is a current graduate student in the Genetics and Genomics Graduate Program at Baylor College of Medicine. He obtained his undergraduate degree in Veterinary and Biomedical Sciences from the University of Nebraska-Lincoln and his Professional Science Master's in Bioinformatics from the University of Maine-Orono. He is currently working in Dr. Olivier Lichtarge's lab to discover novel genetic risk factors in complex diseases using evolution-based variant impact predictors, whole exome sequencing, and machine learning. He was recently selected for a fellowship through the Gulf Coast Consortia to further study complex genetic risk factors and prioritize candidates for drug repurposing studies.
$i++ ?>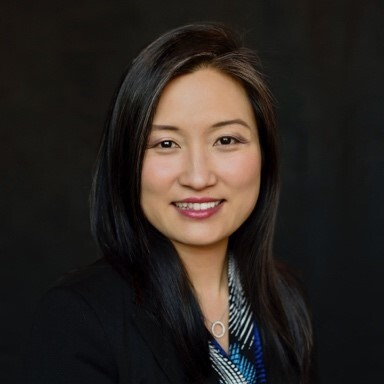 Kee Chan, PhD, MBA
Scientific Strategy Manager
American College of Medical Genetics and Genomics (ACMG)
Dr. Kee Chan received her PhD in Epidemiology and Public Health from Yale University. Her PhD dissertation was focused on the development of a newborn screening test for severe combined immunodeficiency (SCID). Dr. Chan joined NBSTRN as the Scientific Strategy Manager. Her role involves building new strategic partnerships with academia, non-profit organizations, governmental agencies, and industries to expand the NBSTRN network. Dr. Chan leads a working group with different stakeholders to advance newborn screening research into public health practice and implementation. Dr. Chan has given workshops on effective communication and is serving as the public relations NBSTRN staff to amplify the voices of stakeholders involved in newborn screening research.
$i++ ?>
Key:

Complete

Next

Failed

Available

Locked
01/25/2023 at 12:00 PM (EST) | Recorded On: 01/25/2023 | 75 minutes
01/25/2023 at 12:00 PM (EST) | Recorded On: 01/25/2023 | 75 minutes