Successes in Community Engaged Research: Implementation of Recommendations in ASHG's Guidance, Addressing Underrepresentation in Genomics Research through Community Engagement
Register

Regular Member - Free!
Early Career Member - Free!
Resident/Clinical Fellow Member - Free!
Postdoctoral Fellow Member - Free!
Graduate Student Member - Free!
Undergraduate Student Member - Free!
Emeritus Member - Free!
Life Member - Free!
Trainee Member - Free!
Nonmember - Free!
ASHG's published Guidance, "Addressing Underrepresentation in Genomics Research through Community Engagement" lays out recommendations to help scientists understand and responsibly engage underrepresented communities in research studies. The speakers will discuss these recommendations, the evidence and rationale that supports them, and provide practical tips for researchers who want to establish collaborative research partnerships with communities. This webinar will highlight researchers successfully implementing these guidelines in their own projects.
Registrants may submit their questions to the Discussion tab located above, to be answered during the live event on February 16th.
Overview
To illustrate how researchers can best apply the recommendations for responsible research
To describe the ethical, legal, and social implications involved to create responsible research partnerships with underrepresented communities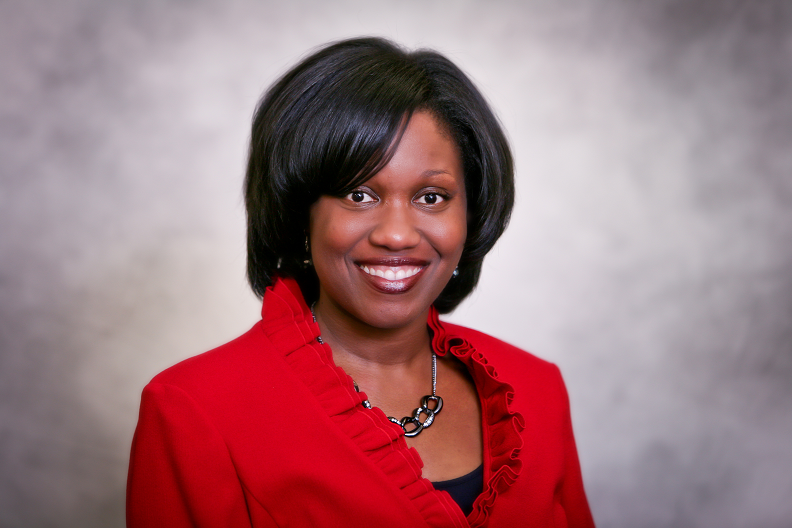 Tabia Henry Akintobi, PhD, MPH
Professor and Chair of Community Health
Morehouse School of Medicine
Dr. Henry Akintobi, Professor and Chair of Community Health at Morehouse School of Medicine, is a graduate of the University of South Florida College of Public Health where she earned her Doctor of Philosophy in Public Health in the Department of Community and Family Health. She is a globally sought health equity champion and social behavioral scientist, leading, or collaborating, in the implementation of translational research and participatory evaluations that address health disparities and advance community or population health transformation.
Dr. Henry Akintobi serves as Principal Investigator and Director of the Morehouse School of Medicine Prevention Research Center (PRC), the first institutionally designated center advancing community-based participatory research, competitively funded by the Centers for Disease Control and Prevention (CDC) since 1998. Dr. Henry Akintobi leads the Georgia Community Engaged Alliance (CEAL) Against COVID-19 Disparities funded by the National Institutes of Health (NIH). She also represents Morehouse School of Medicine as its PI, lead or Senior Advisory for other NIH grants including Georgia Center for Diabetes Translation Research, the Georgia Clinical and Translational Science Alliance Community Engagement Program, and Georgia RADx-Underserved Populations-Promoting Engagement and COVID-19 Testing for Health, among others. She is an extensively published contributor to the peer reviewed literature and co-author of the Johns Hopkins University Press text entitled The Morehouse Model: How School of Medicine, Revolutionized Community Engagement and Health Equity and the CDC-NIH co-sponsored Principles of Community Engagement Primer (2nd Edition), among many other books and publications.
As Associate Dean for Community Engagement, Dr. Henry Akintobi advances MSM efforts to promote and strengthen effective partnerships between faculty, staff, and students and community residents and leaders, government agencies, faith-based organizations, or health and social service agencies. She has led collaborations with education, clinical, research, practice, and policy leaders to demonstrate preeminence in community health and related engagement strategies through successful acquisition of local and national awards including but not limited to the Carnegie Designation for the Advancement of Teaching in Community Engagement and the Josiah Macy Inaugural Award for Excellence in Social Mission. Her public health research and practice leadership have been designed to advance the art and science of community engagement. Specifically, her work has focused on community engaged translational research science, the practice of community-based participatory research (CBPR), and approaches to build and sustain effective partnerships among academic institutions, community residents, health departments, and policy leaders to understand, develop and shape research, policy and practice strategies to address health disparities and their root causes thereby advancing health equity led. Her work is guided by training in public health social epidemiology, social marketing, community-based participatory research, and evaluation.
$i++ ?>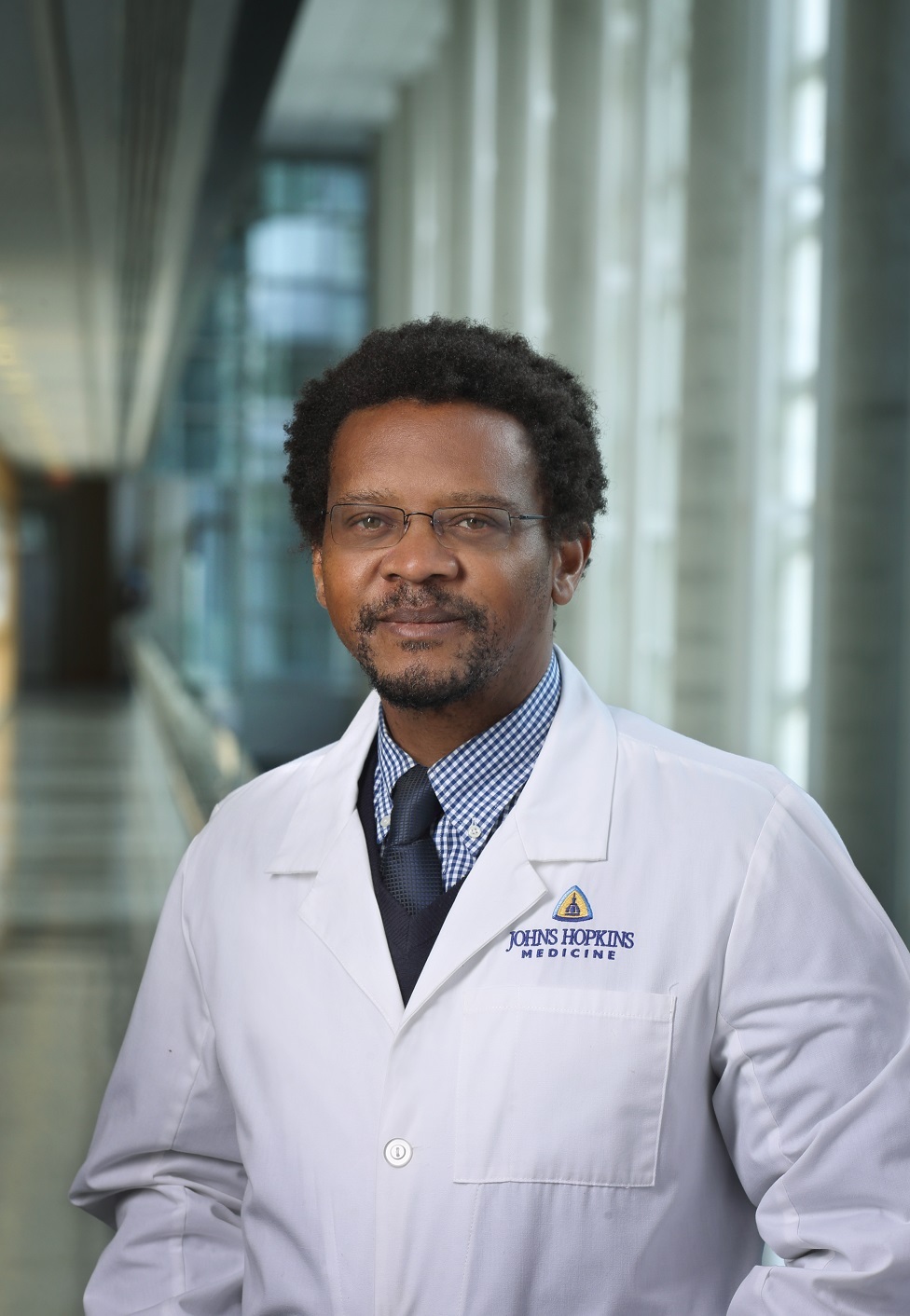 Ambroise Wonkam, MD, PhD
Professor of Genetic Medicine, & Director
McKusick-Nathans Institute & Department of Genetic Medicine, Johns Hopkins University School of Medicine
Prof Ambroise Wonkam is a professor of Genetic Medicine, and he is the Director of McKusick-Nathans Institute and Department of Genetic Medicine, Johns Hopkins University School of Medicine, Baltimore, USA.
He is also Director of GeneMAP (Genetic Medicine of African Populations), and immediate past Deputy Dean of Research at the Faculty of Health Sciences, University of Cape Town, South Africa.
After his MD training from the Faculty of Medicine and Biomedical Sciences, University of Yaoundé He (Cameroon), he completed a thesis in Medical Sciences (cell biology) at the University of Geneva (Switzerland), and a PhD in Human Genetics (University of Cape Town, South Africa). Prof Wonkam also trained as a medical geneticist at a highly reputable Genetic Medicine program at the University of Geneva (Switzerland). He subsequently practices Genetic Medicine in both European and African contexts.
His research interests are reflected in more than 200 peer-reviewed publications. His research centers on genetic and genomic variation in African population with focus on: on 1) Genomics modifiers of Sickle Cell Disease (SCD); 2) Genetics of hearing Impairment, and 3) Ethical and educational Issues in human genetics. Prof Wonkam has led successfully over the past 10 years numerous NIH and Wellcome Trust funded projects accounting for about 20m USD, to pursue research studies in various countries in Africa (Tanzania, Cameroon, Nigeria, Zimbabwe, Zambia, Uganda, Mali, Sudan, Rwanda, and Ghana).
He was awarded the 2003 Denber-Pinard Prize for the best thesis from the Faculty of Medicine, University of Geneva, Switzerland, and won the very competitive Clinical Genetics Society International Award in 2014 from the British Society of Genetic Medicine, the 2021 Alan Pifer Award from UCT, and the 2021 MRC South Africa Gold Scientific Merit Award for the excellence of his research.
Prof Wonkam is associate Editor of the American Journal of Human Genetics, the American Journal of Medical Genetics, the Journal of Community Genetics, and Academic Editor of Plos One, and he is a member of the editorial Board of Human Genetics.
Prof Wonkam is president of the African Society of Human Genetics, Chair of the steering committee of H3Africa consortium, Board member of the International Federation of Human Genetics Societies, steering committee's member of the Global Genetic Medicine Collaborative (G2MC), and Faculty Scholar of the Human Genome Organization (HUGO).
$i++ ?>
Andrew Landstrom, MD, PhD (Moderator)
Associate Professor of Pediatrics and Cell Biology
Duke University School of Medicine
Dr. Andrew Landstrom is an Associate Professor of Pediatrics (Division of Cardiology) and Cell Biology at Duke University. He completed an MD and PhD at the Mayo Clinic College of Medicine where he explored the genetic causes of cardiomyopathies and heritable arrhythmias. He completed pediatrics residency, pediatric cardiology fellowship, and an advanced fellowship in pediatric electrophysiology at Texas Children's Hospital at Baylor College of Medicine. There, he also completed a postdoctoral research fellowship in cell and molecular physiology. He subsequently joined Duke's Department of Pediatrics as a cardiologist specializing in the care of children and families with heritable cardiac disease, channelopathies, and cardiomyopathies. He leads an NIH-funded lab which identifies novel genetic loci associated with arrhythmia and cardiomyopathy development and determines molecular mechanisms of disease development using induced pluripotent stem cells and genetic mouse models. The overall goal of his work is to identify new causes of heritable cardiac disease and to create new therapies to treat these life-threatening diseases.
$i++ ?>
You must be logged in to post to the discussion
Key:

Complete

Next

Failed

Available

Locked
Successes in Community Engaged Research
02/16/2023 at 11:00 AM (EST) | Recorded On: 02/17/2023
02/16/2023 at 11:00 AM (EST) | Recorded On: 02/17/2023
Successes in Community Engaged Research: Implementation of Recommendations in ASHG's Guidance, Addressing Underrepresentation in Genomics Research through Community Engagement