Next Generation Approaches to Work-Life Balance
Register

Regular Member - Free!
Early Career Member - Free!
Resident/Clinical Fellow Member - Free!
Postdoctoral Fellow Member - Free!
Graduate Student Member - Free!
Undergraduate Student Member - Free!
Emeritus Member - Free!
Life Member - Free!
Trainee Member - Free!
COVID-19 has disrupted scientific workplaces and the way in which we work. With return-to-work efforts ramping up, what does work-life balance look like now?
This webinar, the first in a series, will explore high-level approaches to finding work-life balance with ASHG member experts and a full-time career coach.
Future webinars in the series will take a deep dive into specific work-life balance topics like parenting, networking, career choices, and remote working, based on what attendees' say they want to hear about the most. Join us as we explore the necessary art of balancing your science with your personal life in this new age of work.
This webinar series is available to current ASHG members only. Please join or renew your membership today to register for the event.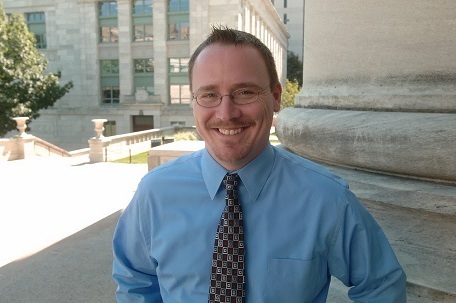 Jim Gould, PhD
Director of the Office for Postdoctoral Fellows
Harvard Medical School
Dr. Gould is the Director of the Office for Postdoctoral Fellows as well as the Program Director for the Responsible Conduct of Research course at Harvard Medical School. He has been implementing research, career, and professional development programs and policies for HMS trainees since 2011. He has spoken and published on career and professional development topics in a variety of forums, locally and nationally, including articles covering CV to resume conversion, interviewing strategies, and manuscript writing. Prior to HMS, Dr. Gould completed two postdoctoral fellowships at the National Cancer Institute of the National Institutes of Health where he chaired the Fellows & Young Investigators Association.

$i++ ?>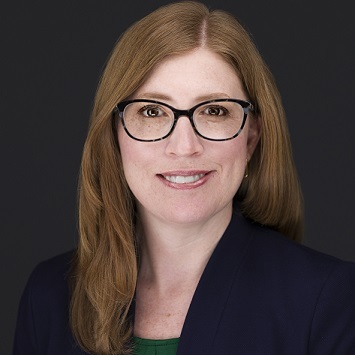 Marylyn Ritchie, PhD, FACMI
Professor of Genetics and Director of the Institute for Biomedical Informatics
University of Pennsylvania School of Medicine
Dr. Marylyn D. Ritchie is a Professor of Genetics and Director of the Institute for Biomedical Informatics at the University of Pennsylvania School of Medicine. She is also Associate Director of the Penn Center for Precision Medicine, Director of the Center for Translational Bioinformatics, and Co-Director of the Penn Medicine BioBank. Dr. Ritchie is an expert in translational bioinformatics, with a focus on developing, applying, and disseminating algorithms, methods, and tools integrating electronic health records (EHR) with genomics. Dr. Ritchie was appointed as a Fellow of the American College of Medical Informatics (ACMI) in 2020 and was elected as a member of the National Academy of Medicine in 2021. She is also the host of two podcasts: she co-hosts The Biomedical Informatics Roundtable podcast with Dr. Jason Moore and she is the solo host of The CALM Podcast: Combining Academia and Life with Marylyn.
$i++ ?>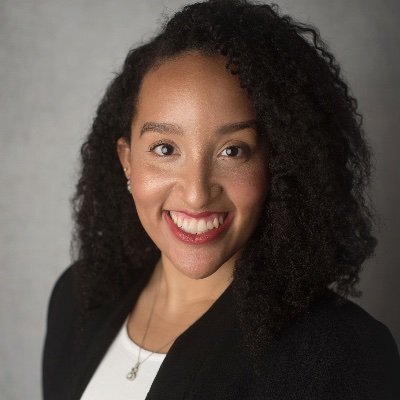 Nadya Ali, MD
Manager, Global Medical Information
Seagen Inc.
Dr. Nadya Ali is a Global Medical Information Manager and lead for a recently approved cervical cancer antibody-drug conjugate drug at Seagen, Inc., a biopharmaceutical company. Previously, she collaborated with Dr. Latrice Landry on a population-based research project focused on exposing racial disparities in biomarkers for diseases in early and late phase immunotherapy clinical trials. As the 2016/2017 United States Surgeon General David E. Satcher, M.D., Ph.D. Research Fellow, Dr. Ali analyzed two nationally used genomic catalogues to assess the goals of President Barak Obama's Cancer Moonshot Initiative. Additionally, she completed research at the Harvard Medical School Center for Biomedical Informatics, Laboratory for Personalized Medicine, and evaluated the accuracy of a breast risk prediction model supported by the National Cancer Institute, on a simulated US patient population.
$i++ ?>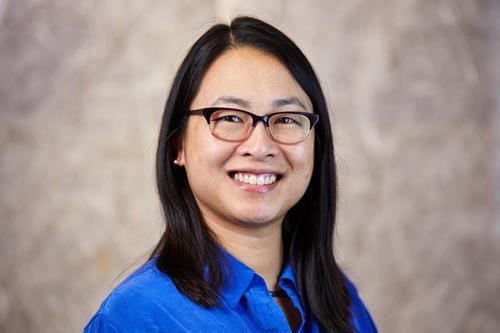 Lucia Hindorff, PhD, MPH (Moderator)
Lead Extramural Training Program Director
NHGRI
Dr. Lucia Hindorff is the extramural lead for training programs in the Office of Training, Diversity and Health Equity (TiDHE) at NHGRI. Previously, she led NHGRI programs at the intersection of diversity and genomic medicine, including the Clinical Sequencing Evidence-Generating Research (CSER) program, the Population Architecture using Genomics and Epidemiology (PAGE) program, the online NHGRI-EBI GWAS Catalog, and the Polygenic Methods in Diverse Populations (PRIMED) consortium. She has authored or co-authored over 100 publications and enjoys working with trainees and experienced investigators alike. In addition to her extramural portfolio, Dr. Hindorff is broadly interested in characterizing and improving health information disparities and in coaching to build strong and diverse teams. She is a member of the ASHG Career Development Committee and co-hosts its Trainee Paper Spotlight podcast.
$i++ ?>
Key:

Complete

Next

Failed

Available

Locked
Next Generation Approaches to Work-Life Balance
03/23/2022 at 11:00 AM (EDT) | 60 minutes
03/23/2022 at 11:00 AM (EDT) | 60 minutes
Work-Life Balance Event