Inspiring the Next Generation: Engaging Your Students in Sciences and STEM Careers through Genetics
Register

Regular Member - Free!
Early Career Member - Free!
Resident/Clinical Fellow Member - Free!
Postdoctoral Fellow Member - Free!
Graduate Student Member - Free!
Undergraduate Student Member - Free!
Emeritus Member - Free!
Life Member - Free!
Trainee Member - Free!
Nonmember - $10
How does a person go from completing their first Punnett square in middle or high school to finding the next breakthrough, curating a scientific journal, or counseling patients? There are many careers one can pursue with a focus on human genetics research. The next ASHG webinar will provide an outline of the different educational and career paths, and steps along those paths, that students at the middle or high school level can begin to pursue now, all with real examples from experts in the field.

Learning Objectives
Guide through human genetics-focused education and career paths for students
Share steps students can begin to take at this point
Share career paths of genetics professionals as examples of careers in genetics
Use these career paths to inspire the next generation to engage in sciences/STEM
To access the webinar recording, you must register for the live event. All registrants must have an ASHG account. Follow the instructions when registering for the live event to create a free account. Email dnaday@ashg.org for any assistance.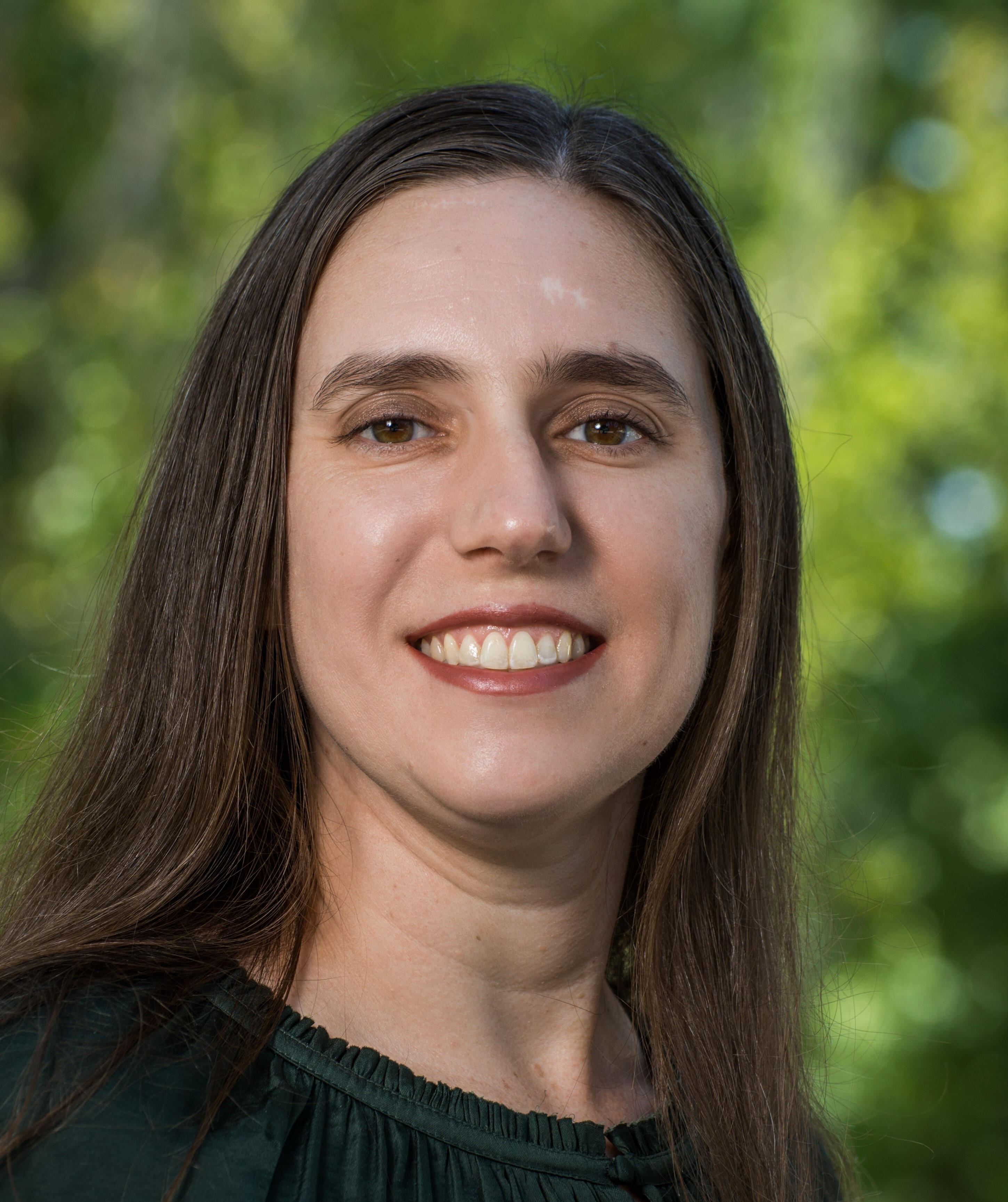 Barbara Kraatz Fortini, PhD
Keck Graduate Institute
Barbara Kraatz Fortini, PhD, is Associate Professor of Genetics and Director of the Center for Training in Applied Genomics (CTAG) at the Keck Graduate Institute in Claremont, CA. She serves as Program Director for the MS in Human Genetics and Genomic Data Analytics and for the Clinical Genetics and Bioinformatics summer program for undergraduates. Dr. Fortini received her PhD from the California Institute of Technology and completed her postdoctoral training at the Keck School of Medicine of USC in the Department of Preventive Medicine at the USC Norris Comprehensive Cancer Center. Her current research program focuses on the functional genomics of colorectal cancer risk.
$i++ ?>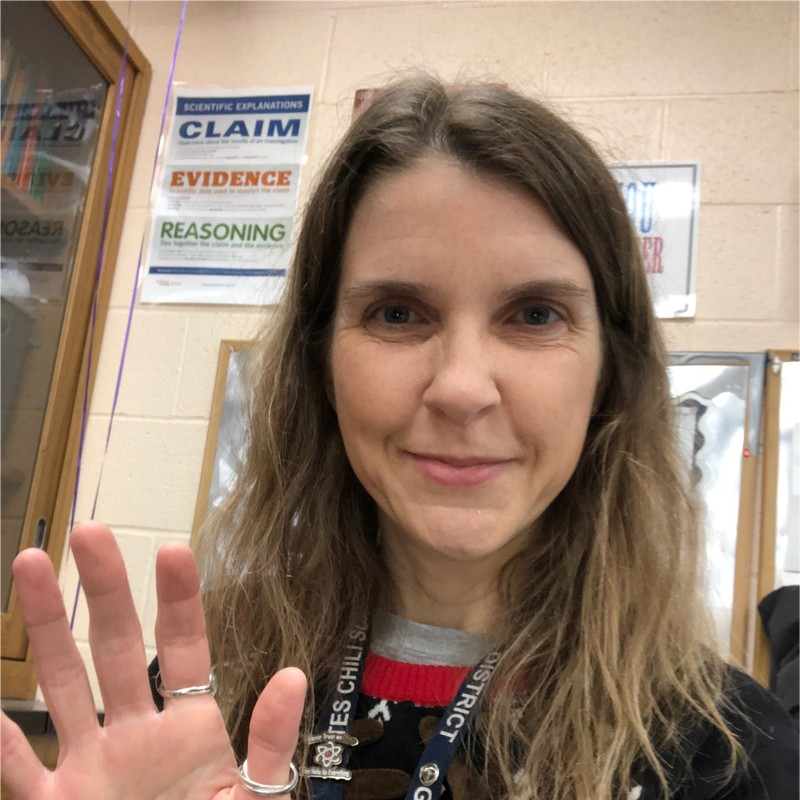 Robin Williamson, PhD
Gates Chili Middle School
Dr. Williamson graduated from the University of Rochester (UR) with a major in biochemistry and minors in chemistry and American Sign Language in 1998. She then earned her PhD in genetics from Harvard University in 2005. She served as Deputy Editor of the American Journal of Human Genetics from 2005 to 2011. She then worked as a subject matter expert and project manager for the consultant firm Booz Allen Hamilton and supported clients who funded military health research. In 2014 Dr. Williamson worked for a personalized cancer genetics company, and in 2016 she returned to UR where she was a research project manager for a lab working towards developing stem cell derivatives to treat multiple sclerosis. In 2018 she earned her Master's in secondary science education at the Warner School of Education, and she now teaches 7th grade science at Gates Chili Middle School near Rochester, NY.
$i++ ?>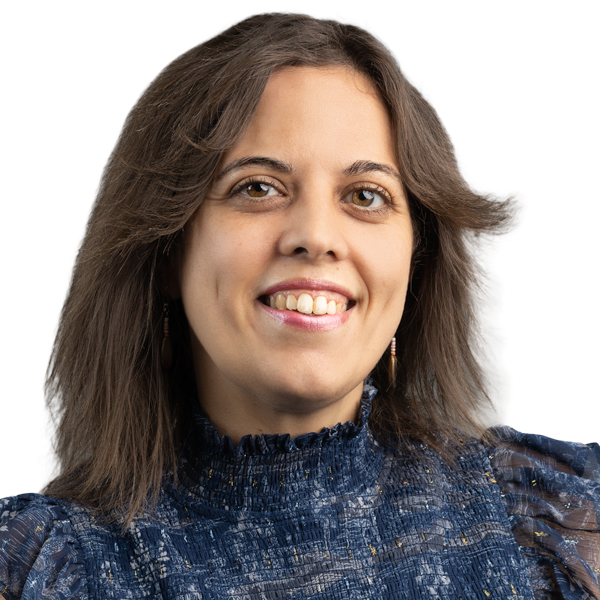 Sara C. Zapico, PhD
Department of Chemistry and Environmental Sciences
New Jersey Institute of Technology
Sara C. Zapico is an assistant professor in the Department of Chemistry and Environmental Sciences at New Jersey Institute of Technology. She is also a research collaborator at the Smithsonian Institution. She received her PhD in biochemistry, with a focus in biomedical sciences, from the University of Oviedo in Spain, and her Master's in forensic Anthropology and Genetics from the University of Granada, in Spain. After that, she was a postdoctoral fellow at Smithsonian Institution and an associate at the forensic unit from the International Committee of the Red Cross in Geneva, Switzerland, completing her postdoctoral training with other visiting scientist positions. Her research interests focus on the application of biochemical techniques to forensic science issues, like age-at-death estimation and the determination of post-mortem interval, with implications in aging and biomedical research.
$i++ ?>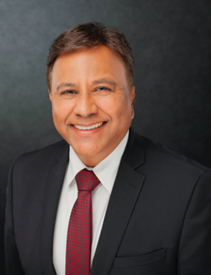 Kenneth Ramos, MD, PhD (Moderator)
Professor of Translational Medical Sciences Alkek Chair of Medical Genetics Executive Director
Institute of Biosciences and Technology Associate Vice President for Research Assistant Vice Chancellor for Health Services, Texas A&M University System
Kenneth S. Ramos, MD, PhD is an accomplished physician-scientist with designations in the National Academy of Medicine and National Academy of Sciences. He is a transformational leader recognized throughout the world for his scientific contributions in the areas of genomics, precision medicine and toxicology.
With formal training in pharmaceutical sciences, chemistry, biochemistry, pharmacology, and medicine, Dr. Ramos is helping to steer the changing landscape of medicine, biotechnology and healthcare. In this context, he leads several translational, clinical research, and educational programs that integrate diverse approaches to elucidate genomic mechanisms of disease and to develop novel therapies for several oncologic, pulmonary, and vascular diseases.
Dr. Ramos has provided academic, executive, administrative, and scientific leadership in the areas of genetics and genomic medicine and toxicology at various academic institutions and over the course of his career has positively influenced the career of numerous clinicians and scientists engaged in medical, veterinary and pharmaceutical practice. He is deeply committed to initiatives that advance modern technological applications to improve quality of healthcare and reduce disease burden and health-associated costs.
$i++ ?>
Key:

Complete

Next

Failed

Available

Locked
05/31/2023 at 4:30 PM (EDT) | Recorded On: 05/31/2023 | Closed captions available
05/31/2023 at 4:30 PM (EDT) | Recorded On: 05/31/2023 | Closed captions available
Inspiring the Next Generation: Engaging Your Students in Sciences and STEM Careers through Genetics