Genes In People In Places In Societies and Why It All Matters
Register

Regular Member - Free!
Early Career Member - Free!
Resident/Clinical Fellow Member - Free!
Postdoctoral Fellow Member - Free!
Graduate Student Member - Free!
Undergraduate Student Member - Free!
Emeritus Member - Free!
Life Member - Free!
Trainee Member - Free!
Dr. Genevieve Wojcik will discuss the role of social determinants of health in genetic epidemiology, specifically the need for careful consideration from study design to interpretation. She will present two vignettes to illustrate: (1) a study of enteric infections in Bangladeshi infants, which required homogeneity of SDOH to better isolate genetic effects, and (2) the role of heterogeneity within Hispanic/Latino populations and how this can influence our estimates of genetic risk. Together, these vignettes will show how both homogeneity and heterogeneity in SDOH can influence genetic studies of human health.

Overview of Presentation

Human genetics are part of a complex system contributing to health.
This system includes both individual-level and structural contributors.
These structural influences can introduce heterogeneity both within and between populations.
Genetic studies must consider societal contexts in order to appropriately account for these contributions in analyses and ensure appropriate interpretations of results.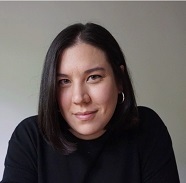 Dr. Genevieve Wojcik
Genetic Epidemiologist and Assistant Professor of Epidemiology
Johns Hopkins Bloomberg School of Public Health
Dr. Genevieve Wojcik is a genetic epidemiologist and Assistant Professor of Epidemiology at the Johns Hopkins Bloomberg School of Public Health. She obtained her BA in Biology from Cornell University, followed by an MHS in Human Genetics/Genetic Epidemiology and a PhD in Epidemiology from the Johns Hopkins Bloomberg School of Public Health. Dr. Wojcik then conducted her postdoctoral training at Stanford University in the Departments of Genetics and Biomedical Data Science. Her research program focuses on two major areas: (1) investigating the role of human genetics in infection and vaccine response, and (2) understanding the role of ancestry in genetic risk and developing solutions to address health inequities for diverse and admixed populations. Dr. Wojcik is involved in multiple NHGRI consortia, most notably the Population Architecture using Genomics and Epidemiology (PAGE) Study and the Clinical Genome Resource (ClinGen).
$i++ ?>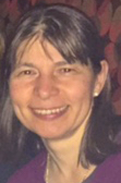 Anne Slavotinek, MD, PhD, FRACP, FACMG (Moderator)
Professor of Clinical Pediatrics
UCSF
Dr. Slavotinek is certified in Clinical Genetics and has worked as a Medical Geneticist at UCSF since 2002, specializing in dysmorphology and clinical genomics. She received her medical degree from the University of Adelaide and her Ph.D from Flinders University whilst studying in Edinburgh at the MRC Human Genetics Unit. She trained in Clinical Genetics in the U.K. and then did a postdoctoral Fellowship and a Genetics Fellowship at the National Institutes of Health. She has participated in leadership activities at the American College of Medical Genetics and Genomics and is currently Chair of the American Board of Medical Genetics and Genomics. Dr. Slavotinek is a Co-Editor in Chief for the American Journal of Medical Genetics and an author on more than 200 peer-reviewed publications. She is a Principal Investigator for the Program in Prenatal and Pediatric genomic sequencing grant at UCSF that is part of the Clinical Sequencing Evidence Generating Research (CSER) consortium and directs a laboratory that uses next-generation sequencing technologies and zebrafish as an animal model system to study the etiology of developmental eye defects and multiple congenital anomaly syndromes.
$i++ ?>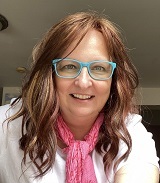 Chris Gunter, PhD (Moderator)
Senior Advisor to the Director for Genomics Engagement
National Human Genome Research Institute, NIH
Dr. Chris Gunter is the Senior Advisor for Genomics Engagement at the National Human Genome Research Institute, and the head of the Engagement Methods Unit in the Social Behavioral Research Branch. She earned her Ph.D. in human genetics at Emory University and then completed postdoctoral work at Case Western Reserve University. Following that, she worked in editorial positions for Human Molecular Genetics, Science, and Nature, and currently has editorial positions at the preprint server bioRxiv and the journal CSHL Molecular Case Studies. Her work has two major foci: scientific studies on autism genetics, and development and measurement of science communication methods.
$i++ ?>
Key:

Complete

Next

Failed

Available

Locked
Genes In People In Places In Societies and Why It All Matters
02/23/2022 at 12:00 PM (EST) | 60 minutes
02/23/2022 at 12:00 PM (EST) | 60 minutes