Frequently Asked Questions
Will I be able to participate remotely during the live sessions?
Yes, attendees of each live session can use the Q&A box to ask questions to the speakers and discuss with other audience members in the Chat box. The chat box will be monitored during the session and the moderators will select questions from the remote audience during the Q&A portion of the session.
Will there be Continuing Education credits (CME, CEUs) offered for this event?
We are unable to offer Continuing Education credits for this event.
Will the sessions be available on-demand?
Yes, the live sessions from both days will be recorded and available on-demand. There are also on-demand only videos from ASHG 2022 that are included with your registration. Please view the On-Demand tab to see content from ASHG 2022. Note: networking sessions will not be recorded for viewing on-demand.
Can I get a Certificate of Attendance?
Yes, each attendee can receive a Certificate of Attendance after you fill out the Post-Event Survey. The survey will be available starting at 3 pm on Nov 16th and available until Nov 23rd.
Closed Captions
All educational sessions during this digital forum have live captioning supported by an education grant from the Illumina Corporate Foundation. These live captions are being provided by a professional human writer. Please note captions are not verbatim, but balance four key principals of timing, accuracy, latency, and placement to achieve optimum quality. Note: networking sessions with breakout rooms will not have captions.
Can I cancel my registration?
All refund requests must be made in writing to digitalprograms@ashg.org within 90 days of purchase. Those requesting refunds for courses/events that are already in progress will receive partial refunds or Learning Center credit. Automatic full refunds will be made for any event with a live component that has been canceled.
Do the events have limited capacity?
Yes, each live session does have limited capacity. If you receive a pop-up from Zoom when you try to join that there is no more space in the event, you can try again periodically to see if an attendee has left the session to allow more room. Also, all sessions are being recorded so anything you miss will be available on-demand!
How do I update my Time Zone so that the sessions display the local correct time?
Make sure you are signed in to the ASHG learning website.
Click on your name on the left-hand side, then choose Your ASHG Learning Profile.
Click on the Timezone button on your profile page.
Select your country/region and then your time zone/city in the pop-up window, and then click Select Timezone.
Finally, click Save. You should now see the correct times for all of the sessions for the event.
How do I access sessions or on-demand content?
Everything you need to know about accessing live sessions and viewing on-demand content can be seen on our Know Before You Connect page.
I cannot access a session. What do I do?
First, ensure you are registered for the forum. If you see an orange 'only available as part of a package' button when you try and access a session, then you are not yet registered. Please visit the event homepage to get registered.
If you are registered, please look at the upper right of the screen when you are on a session page. If you see a blue 'Activate' button, please click it to gain access to the session content. You should then be able to access the content and join the session.
Technical Assistance
Attending the Live Stream Sessions

Recommendations for optimum viewing:
It is recommended that you use a PC or MAC with an updated Internet Browser.
Ensure that pop-ups blockers are disabled in your Internet browser settings.
Audio (sound) is projected through your computer speakers. Be sure your computer is equipped with speakers or the room where the conference is being broadcast is equipped with speakers so you can hear the presenters.
Please ensure that the location of where you plan to access the live stream program meets hardware, software and bandwidth requirements well in advance.
Browser Tests: Please take the following browser test: https://zoom.us/test. Please review the following Technical Requirements and be sure your system and networks are up-to-date.
Minimum System Requirements: 2.0Ghz Processor or faster 2 GB RAM (Greater than 2 GB recommended) Minimum Browser Requirements: Browser must support HTML-5. To detect your browser version, run https://whichbrowser.net/
Windows 7 or later Mac OS X 10.9 or later Chrome 60 or greater Firefox 52 or greater Edge 14 or greater Safari 10 or greater iOS 10 or greater Internet Explorer 11
| Access Date | Quiz Result | Score | Actions |
| --- | --- | --- | --- |
Schedule at a glance
---
Virtual Workshop
8:30am – 10:00am
---
Plenary Talks
10:00am – 12:00pm
---
Networking: Thematic Breakout Rooms
12:00pm – 1:00pm
---
Poster Talks
1:00pm – 3:00pm
---
Virtual Workshop
3:00pm – 4:30pm
---
Industry Thought Leadership Session: PacBio
3:00pm – 4:30pm
Virtual Workshop
8:30am – 10:00am
---
Industry Thought Leadership Session: Genomenon
8:30am - 10:00 am
---
Plenary Talks
10:00am – 12:00pm
---
Networking: Thematic Breakout Rooms
12:00pm – 1:00pm
---
Epstein Award Winners' Presentations
1:00pm – 3:00pm
---
Virtual Workshop
3:00pm – 4:30pm
---
Industry Thought Leadership Session: Inozyme Pharma
3:00pm – 3:30pm
All times are in EST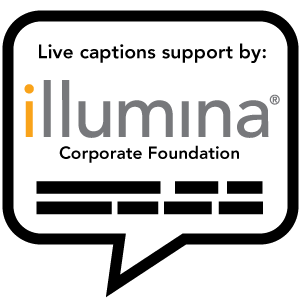 Login Tech Support
Please login with your ASHG account email and password to register and attend the virtual forum. Be sure your internet browser is up to date to ensure a smooth login and site navigation process. Still having trouble? Email membership@ashg.org