Welcome to the Genetics and Genomics Digital Forum
A Two-Day Interactive Event Brought to You by ASHG
Tuesday and Wednesday, November 15 & 16, 2022
Missing out on the ASHG Annual Meeting this year? ASHG is proud to announce the Genetics and Genomics Digital Forum: A Two-Day Interactive Event! This new, virtual event will foster engagement for ASHG community members who cannot attend ASHG 2022.
While we cannot bring all the amazing content from ASHG 2022 to this virtual event, we are showcasing a fair representation of the amazing science our members work on throughout the year and hope that it will be a rewarding experience for everyone.
See the full event Agenda, explore On-Demand Content, and read the FAQs.
Join live sessions from the Agenda page!
Register Now!
Registration is now open!
Please verify that the price in your cart is the correct price for your membership level (see prices below).
If the price you see is not correct, please do not proceed with registration and contact digitalprograms@ashg.org.

Note: ASHG 2022 Registrants will receive free access. Please do not register yourself. Details will be shared after ASHG 2022.
If you are an ASHG World Bank Member (Category 1 and 2) please do not purchase a ticket.
Instead, use the code sent to you via email today or contact digitalprograms@ashg.org to get help with registering.
Registration and Pricing Information
Registration is now open. Please use the button above to register!
Ticket Costs:
Trainee members: $49
Regular members: $99
Non-members: $149
World Bank Members (Category 1 & 2): Free
ASHG 2022 Registrants: Free
Please note: we are unable to offer Continuing Education credits for this event.
| Access Date | Quiz Result | Score | Actions |
| --- | --- | --- | --- |
Schedule at a glance
---
Virtual Workshop
8:30am – 10:00am
---
Plenary Talks
10:00am – 12:00pm
---
Networking: Thematic Breakout Rooms
12:00pm – 1:00pm
---
Poster Talks
1:00pm – 3:00pm
---
Virtual Workshop
3:00pm – 4:30pm
---
Industry Thought Leadership Session: PacBio
3:00pm – 4:30pm
Virtual Workshop
8:30am – 10:00am
---
Industry Thought Leadership Session: Genomenon
8:30am - 10:00 am
---
Plenary Talks
10:00am – 12:00pm
---
Networking: Thematic Breakout Rooms
12:00pm – 1:00pm
---
Epstein Award Winners' Presentations
1:00pm – 3:00pm
---
Virtual Workshop
3:00pm – 4:30pm
---
Industry Thought Leadership Session: Inozyme Pharma
3:00pm – 3:30pm
All times are in EST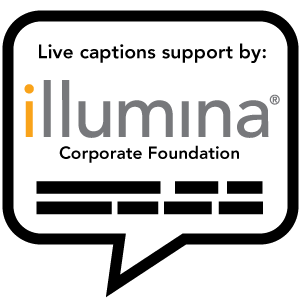 Login Tech Support
Please login with your ASHG credentials, the same you use for your membership. Be sure your internet browser is up to date to ensure a smooth experience. Still having trouble? Email membership@ashg.org